Solutions to the Liar Puzzle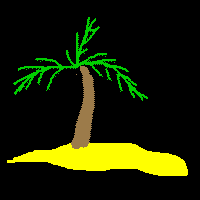 One solution is for the explorer to ask the native the following question: "Which of the two roads leads to your village?" The native should then point to the vegetarians' village (whether he is a vegtarian or not).
There is another, quite different solution. Can you work it out? Scoll down for a hint...
HINT: When the explorer stands in the middle of the fork in the road, there are three directions to choose from.