Julian Beever's Pavement Illusions
Julian Beever has been creating pavement drawings for over ten years. He has worked in the U.K., Belgium, France, The Netherlands, Germany, the USA and Australia. These anamorphic illusions are drawn with a special distortion in order to create the impression of 3 dimensions when seen from one particular viewpoint.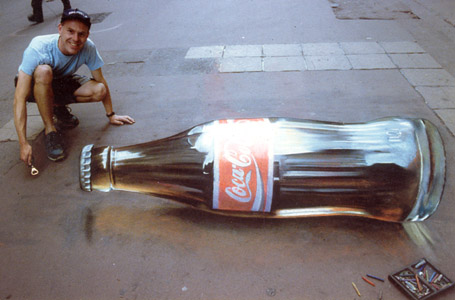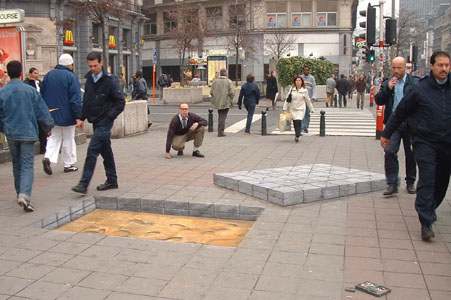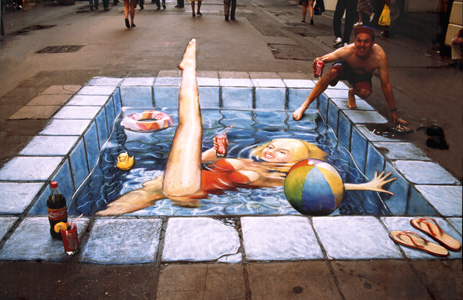 The photo below is of the same drawing as above but taken from the opposite direction.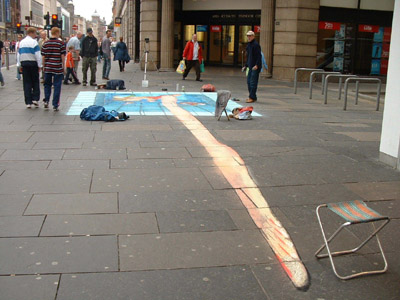 These images are reproduced at curiouser.co.uk with the permission of Julian Beever. If you would like to see more of Julian's work please visit his website: http://users.skynet.be/J.Beever/pave.htm.