Disappearing Man Illusion
Look at the animation below (it may take a few moments to load depending on the speed of your connection). Count the number of men you see. Then wait for the image to transform itself and count them again.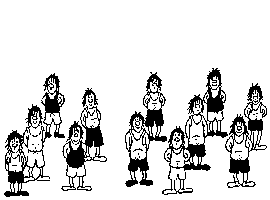 Where does the extra man come from, or disappear to?